Judith Merritt, Ph.D.
judith_merritt.jpg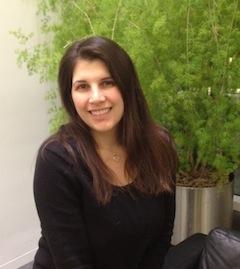 O'Toole Lab '09
Senior Project Manager, Q2 Solutions
Did you end up at the job you envisioned yourself at when you graduated from the MCB program?
I'd say it is very close. I wanted an industry position, but I didn't imagine that I'd be working at such a small company. There were only two of us at the outset and we've since grown to five employees. It has been exciting to watch things develop from the very beginning.
What parts of your MCB education, besides the science, did you feel was most important?
The science in industry is often team-oriented and requires you to communicate clearly and coordinate research efforts for multiple people and/or projects. Both working in partnership with other researchers and providing training are important aspects of my job. The mentorship I received, in addition to the opportunity to train graduate and undergraduate students were important parts of my MCB education that helped me develop my own leadership style.
Do you have any words of wisdom for current students to help them fulfill their career goals?
Use graduate school as a time to explore your interests and gain experience. Talks and RIPS are great places to learn about other areas of and approaches to research, and there are other education and networking resources available at Dartmouth to help you identify/pursue your career goals after graduate school.
Is there anything about the program you would like to see changed or modified?
Very few PhDs remain at the bench forever. More exposure to the other aspects of a career in science (e.g. teaching, business, intellectual property, grant writing etc.) could be useful.