Robert A. Cramer, Ph.D.
robert_a._cramer.png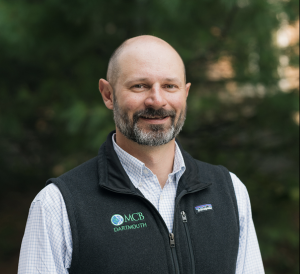 Professor of Microbiology and Immunology
Office: 213 Remsen
Phone: 603-646-5352
Our research group investigates the molecular mechanisms through which the human fungal pathogen Aspergillus fumigatus causes disease in diverse patient populations. We utilize molecular genetics, genomics, biochemistry, microscopy, immunology, and animal model approaches to develop, explore, and test our clinically relevant questions and hypotheses regarding these too often lethal infections.
 Our long-term goal is to translate results from these studies into novel therapeutic advances.
Website | Email | PubMed

 | Geisel Profile