Alix Ashare, M.D., Ph.D.
alix_ashare.png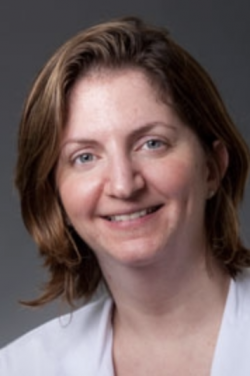 Associate Professor of Medicine, and Microbiology and Immunology
Office:  Borwell 508E
Phone:  603-650-5533
My research focuses on the role of lung macrophages in the development and persistence of inflammation in the lung. A major focus of my laboratory is the investigation of potential mechanisms underlying regional heterogeneity of lung inflammation in patients with inflammatory lung diseases, with an emphasis on the investigation of differences in alveolar macrophage function in patients with cystic fibrosis and asthma. Our work involves primary human immune cells isolated from patients with cystic fibrosis and asthma, as well as healthy volunteers and chronic smokers. Currently, my laboratory is particularly interested in how the lung environment impacts resident and recruited macrophage phenotype and function and how these changes in the immune cell may contribute to the non-resolving inflammation seen in patients with CF. In addition to our work in inflammatory lung diseases such as CF, we are investigating the relationship between impaired lipid homeostasis in lung macrophages and viral immunity in individuals who use electronic cigarettes.